Geumjeong Mt. Fortress (Geumjeongsanseong) Tours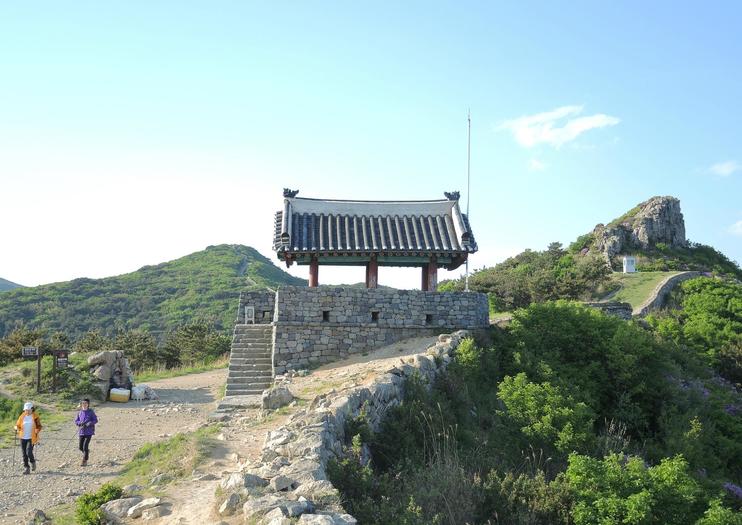 On the peak of Mount Geumjeong (Geumjung) in Busan, Geumjeongsanseong was once the largest fortress in Korea. Thought to have been originally built in the Three Kingdoms Period (57 BC - 668 AD), when the Goguryeo, Baekje, and Silla dynasties were at war with each other, the fortress you'll see today was actually built in 1703 as protection against further Japanese invasions.
Address:
Busan, South Korea
3 Tours and Activities to Experience Geumjeong Mt. Fortress (Geumjeongsanseong)
Busan, back then called as Dongnae-bu (Dongnae Province) was one of the historically important region in the Chosun era as a gate to Korea and, at the same time, as a guard to Korea. We will back to Chosun era to experience life of Chosun people also look around the architecture in Chosun period. This tour helps you to have more understanding on Korea.
---
You can take beautiful photos of looking down the city from the peak and cable car. We will visit authentic Korean food restaurant for eating some local food and drink which is called Pajeon and Makgeolli.
---
A custom-made tour that allows you to fully enjoy Korea, including the port town of Busan! A custom-made tour that allows you to fully enjoy Korean attractions, including Busan and Gyeongju! is. We will pick you up at Gimhae Airport, Busan International Passenger Terminal, your hotel, etc., and we will guide you to places that you can't easily go to, as well as places you would like to find in Busan. Please check the Busan sightseeing spots below and feel free to decide your desired destination on the day of the tour. Please select your desired sightseeing spot from the following itinerary according to the time of use!
---
Frequently Asked Questions
The answers provided below are based on answers previously given by the tour provider to customers' questions.
Q:
What's the best way to experience Geumjeong Mt. Fortress (Geumjeongsanseong)?
---