Things to Do in Sacred Valley
---
South America's most famous trek is the most stunning and unforgettable way to reach the lost Inca city of Machu Picchu. Along the way, the four-day trek takes in three Andean mountain passes, Inca ruins and stupendous views of the snow capped Andes.
Over the four days the treks take you from km82 (82 kilometers along the railway from Cusco to Aguas Calientes) to Huayllabamba on day one, to Pacamayo on day two, to Huinay Huayna on day three, and to Machu Picchu on day four. The highlight of the trek, after having woken at 3am to catch it, is seeing the sun rise over the mountains at Machu Picchu from the Sun Gate. May to September is the driest and best time to walk the trail, but it's also the busiest. To walk the trail, you need to join a group of fellow hikers led by a licensed guide. Trail permits are limited, with only 500 hikers permitted on the trail, so you need to book ahead. The easiest way to book and make arrangements is by joining a tour.
Read More
Show Less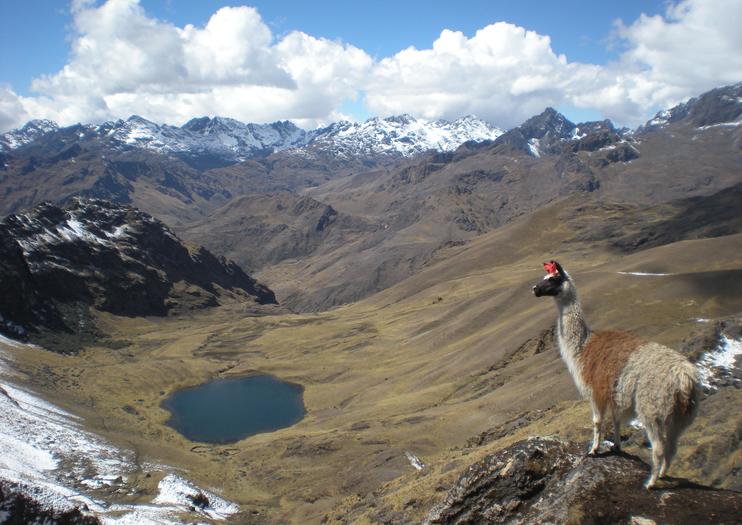 Travelers who want an alternative route to the famed Inca Trail can find the same scenic Peruvian landscapes, challenging paths and epic views on the popular Lares Trek. This well-known route is a bit shorter, but offers a more challenging climb for outdoor enthusiasts looking a less traditional route to Machu Picchu.
In addition to incredible landscapes and lush hillside vegetation, Lares Trek hikers will likely cross paths with traditionally dressed Andean farmers and local villagers along this scenic trek. Old-school settlements offer overnight shelter and mountainside markets showcase handicrafts and handmade items in an environment that allows travelers a chance to interact with locals.
Read More
Show Less
---