Things to Do in Surfers Paradise
On the sandy coast of Queensland -- known as Australia's Gold Coast -- you'll find a suburb appropriately named Surfers Paradise. In a country where surfing is somewhat of a religion, the beaches of Gold Coast offer some of the best breaks and hollow waves in the country.

Thanks in large part to the sun-kissed beaches, the Gold Coast has earned a spot as one of Australia's top tourist destinations, and nearly half the accommodation options in the region are found in Surfers Paradise. The 2-mile (3-kilometer) stretch of sand known as Surfers Paradise Beach tends to get lively with families, joggers, impromptu beach volleyball games and surfers of all skill levels. If you're new to the sport, you'll find a couple surf schools is town who will take you out and get you standing on the beginner-friendly shore breaks.

While sun, sand and surf are the main draws, the town itself offers a variety of other family oriented attractions, including the Gold Coast Wax Museum, Ripley's Believe it or Not! Odditorium, Dracula's Haunted House and Racecentre, where you can get behind the wheel in the same racing simulators professional drivers use to train. Visitors can get an overview of the city with a visit to the SkyPoint Observation Deck on the 77th floor of the Q1 building, where you'll be greeted by 360-degree views of the Gold Coast below you.

Second only to surfing in popularity in Surfers Paradise is shopping, and there's plenty of it; you'll find 14 shopping centers spread throughout the community. For a uniquely Gold Coast shopping experience, head down to the beach on Wednesday, Friday or Sunday night to browse the 120 some stalls of the Surfers Paradise Beachfront Market. You'll find a little bit of everything here, including jewelry, fine art, housewares and souvenirs, and you can browse to the sounds of live music.
Read More
Show Less
---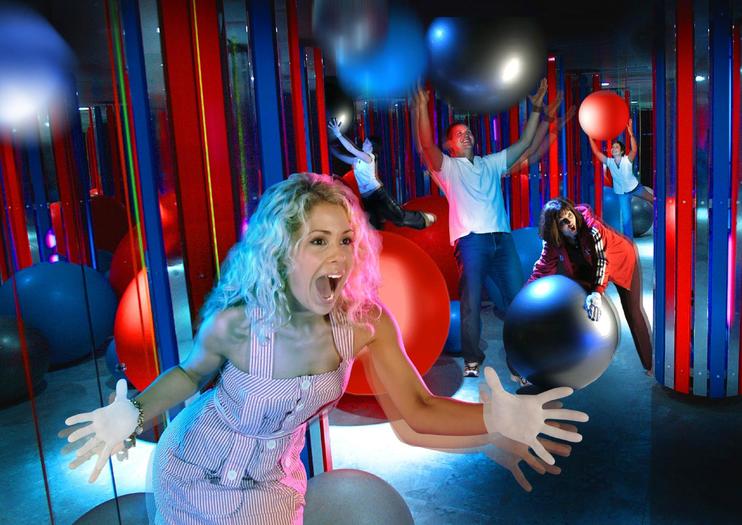 A multimedia experience engaging all of the senses, Infinity is a journey through mazes of special effects that create a dream-like atmosphere. Sound fields, lights, music, and visual illusions challenge the mind and stretch the imagination of those who navigate the funhouse.
There are 20 different environments, each with its own unique interactive experience. Ranging from a laser room to a time warp, electron maze, and inter-dimensional space, visitors are treated to a feast for all the senses throughout. The creator of Infinity has an art background, and the innovative and immersive displays on an "electronic canvas" push the boundaries of artistic expression, eliciting powerful emotional responses. Truly a unique experience, Infinity lives up to its name by altering one's sense of time, space and what is possible.
Read More
Show Less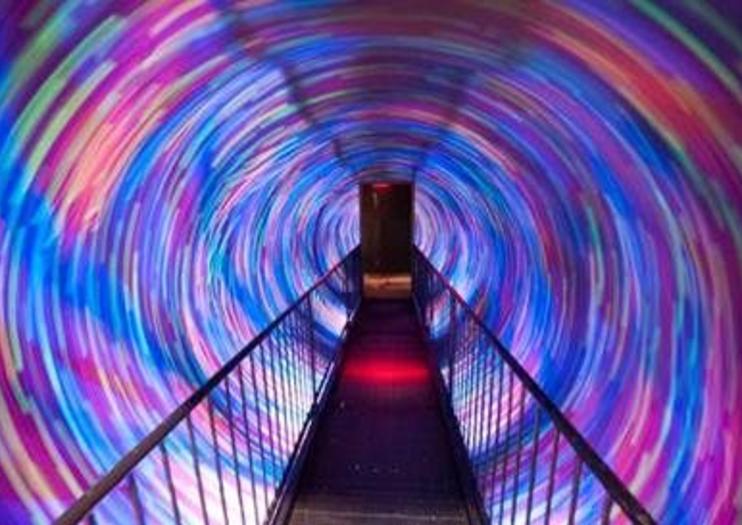 Ripley's Believe It or Not! Surfers Paradise is one of the wackiest attractions on Queensland's Gold Coast. A collection of the weird and wonderful, it's a prime attraction for kids, with displays you can't see anywhere else in the world. Ripley's Surfers Paradise does just that. Covering 9,000 square feet, the museum hosts over 400 exhibits and artifacts in 15 themed galleries. Ripley's is home to shrunken heads, a toilet paper wedding dress, an exhibit on the world's tallest man, double spinning tunnels, the world's smallest car and more. The museum is founded around Ripley's famous quote: 'I have traveled 201 countries and the strangest thing I've seen… is man.' Journeying through the Odditorium is self-guided. Touring the museum takes, in general, at least an hour, though visitors are welcome to spend as long as they like walking through the exhibits. Guests are welcome to bring cameras as well.
Read More
Show Less
---