Venetian Lagoon (Laguna Veneta) Tours and Activities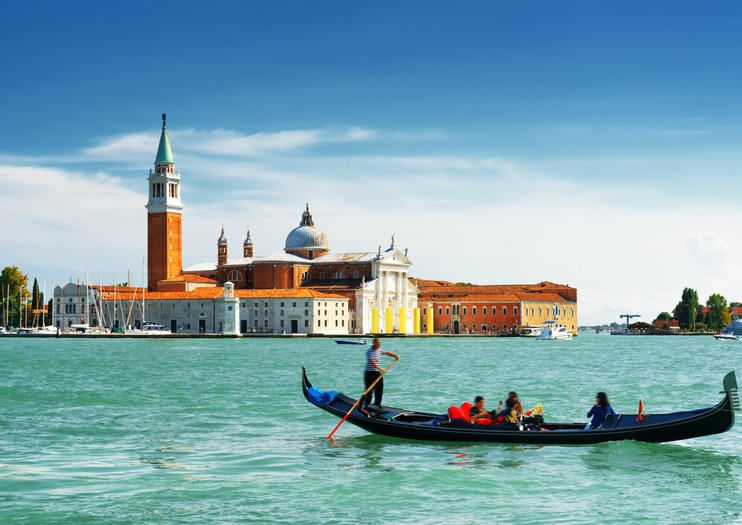 Venice is a patchwork of many islands in the Venetian Lagoon (Laguna Veneta), an enclosed bay on the Adriatic Sea that covers 212 square miles (549 square kilometers). After visiting the main Venetian islands, take a boat trip across the shallow lagoon to the outlying islands of Burano, Murano, and Torcello.
The Basics
Italy's Venetian Lagoon was formed by nature thousands of years ago, but human intervention over the past centuries—including hydraulic projects to prevent the lagoon from becoming a marsh and the drainage and construction of islands—has shaped the bay into what it is today.
The most popular way to explore the lagoon is by motorboat cruise from the city of Venice to quieter nearby islands such as Burano, famous for its lace and colorful buildings; Murano, known for its glass production; and Torcello, thought to be one of the first inhabited islands in the lagoon. For a romantic evening on the lagoon, opt for a Venice sunset cruise or a gondola ride along the canals in Venice proper fed by the waters of the lagoon.
Things to Know Before You Go
Most Venetian Lagoon cruises last about half a day (four hours), giving you time to disembark on each island and explore.

Confirm wheelchair accessibility for lagoon boat tours ahead of time.

Be sure to bring sunscreen and a hat if touring by boat during the summer months.

The waters of the lagoon are generally quite calm, so cruises can be pleasant even for those who suffer from motion sickness. 

How to Get There
The Venetian Lagoon straddles the provinces of Venice and Padua in northern Italy, but by far the easiest and most popular way to reach the lagoon is via the city of Venice either by plane, train, or car.
When to Get There
The lagoon can be choppy in winter, so the best time to cruise the waters is May to September, with the additional benefit of escaping the crowds that invade the main islands during these months. Venice has a number of festivals that take place in whole or in part on the lagoon; the most spectacular are Carnival in January and February, the Festa del Redentore in July, and the Festa della Madonna della Salute in November.
Acqua Alta
The water level in the Venetian lagoon varies dramatically during the year. Often, Venice experiences acqua alta (high water) in the wet winter months, when sea waters flood the low-lying areas of the city along the Grand Canal, including Piazza San Marco and the Rialto Market. The city sets up raised wooden walkways during acqua alta, so people can get around the flooded portions of the city without getting their feet wet.
Read More
Show Less
0 Tours and Activities to Experience Venetian Lagoon (Laguna Veneta)
---